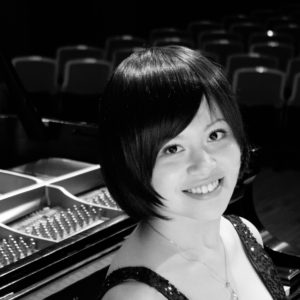 Alice is offering a fall intro package of three lessons, with the option to continue for the full semester.  See below for more information about their background and qualifications. Contact Barbara for details and registration materials.
" My students are also my teachers— what they are doing and how they perceive the music and how they practice provide an opportunity for me to see who they really are, what their individual needs are and what they want to achieve. . . I would hope that through my teaching, students would ultimately be able to teach themselves and make music that only they can make but is delicious for everyone else to taste."
Alice came to study in the United States in 2004, when she entered the Curtis Institute of Music. From there, she continued to Roosevelt University in Chicago and then to the New England Conservatory here in Boston, where she received her master degree in piano performance this spring. She will continue her studies as a doctoral student at the New England Conservatory in the fall. Alice's formal pedagogy training began in Chicago, with a two-year course of pedagogy classes and teaching practicum, and sparked an interest in teaching which guides her to this day. Her teaching experience has continued here in Boston, where she teaches at the Ip Piano School and at the Tufts Community Music Program.